Who We Are
Only the best from SystemGraphics Digital Imaging Inc.
We are a service oriented manufacturer – our business growth comes through recommendations from our clients that are 100% satisfied with our quality and professionalism in meeting their standards.

We are a 3M* Authorized graphics fabricator and installation company. The warranty that is provided is one of the best in the world. Seven (7) years exterior – MCS warranty.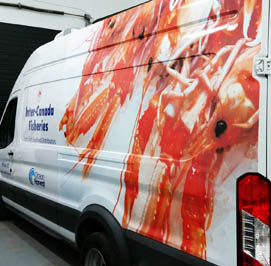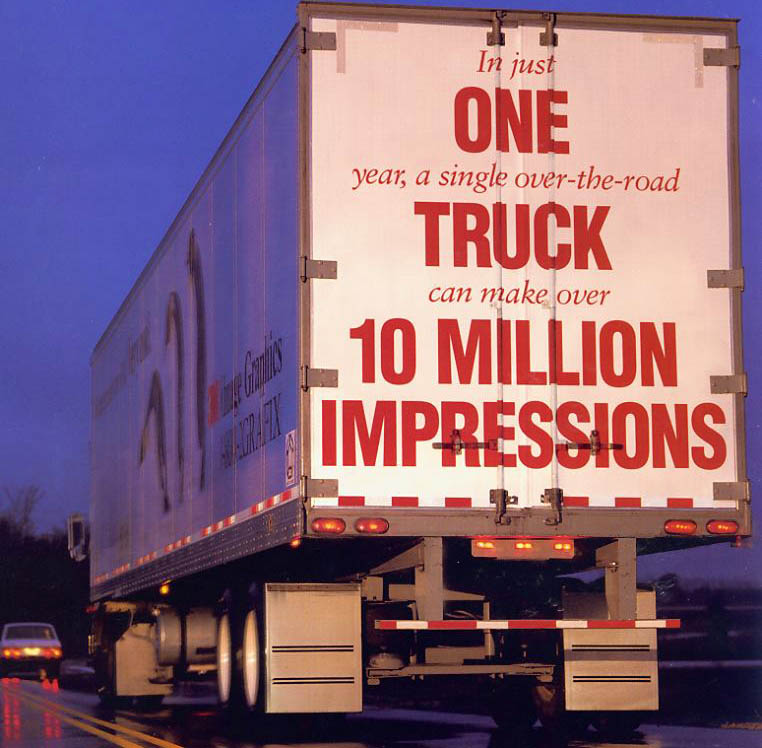 About Us
Where We Came From
Back in the 80's when the world was still using paint for all signs and vehicles, Wendy and James, coming from similar industries, realized that there must be a better way for producing accurate, durable color graphics.

After much research in Europe, they found computer driven large format digital cutting that allowed a System of complete pressure sensitive text and graphics with 3M* cast vinyls. SystemGraphics began as a turn-key operation in March, 1987. Converting painted trucks to vinyl produced graphics.

Company logos and text could be produced with uniformity, multi-colored and durable. DIY installable, removable, reflective and at any size and exterior warranted.

Keeping in the forefront of new technology, a 3M* Scotchprint system was purchased in 1997. This brand new technology has grown, changed and developed throughout the years. We are always researching which digital equipment technology has been developed so that we can bring our clients, photographic quality reproduction for a world of applications.

We have continued to invest in the latest digital printing equipment. Today, our shop has the latest HP digital print equipment. Environmentally safe. Outstanding colors and exterior warranted.

SystemGraphics will continue to keep abreast with the newest and very best equipment to maintain our blue chip customer base. For detailed information, please consult the following headings, or feel free to call us to discuss your current project that we can help you complete.
Welcome to System Graphics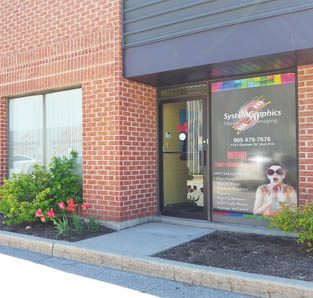 System Graphics
Newmarket, ON
Conveniently located right off the 404. Full in-house installation base for various vehicle sizes.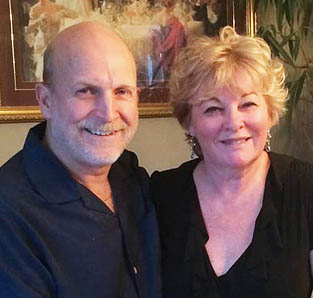 Wendy & James
Founders
Phone: 905-479-7676 x221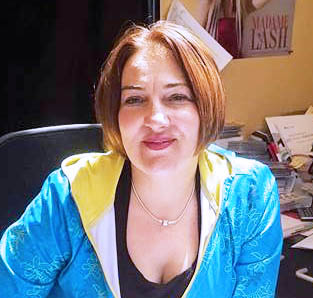 Jennifer
Operations Manager
Phone: 905-479-7676 x222
Email: jglover@systemgraphics.net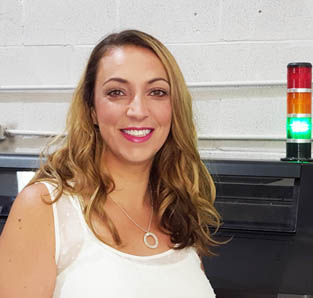 Melissa
HP Print Operator
Phone: 905-479-7676 x221
Email: info@systemgraphics.net